MOM BOX | Gift Set For Moms-To-Be
Regular price
Sale price
$23.00 USD
Unit price
per
Sale
Sold out
She's doing something great, spectacular even... she's creating life and will soon bring forth a wondrous bundle of joy. She's phenomenal and deserves the best! Treat her well, treat her nice, and gift her from time to time. 
This time, gift her a MOM BOX, by Praybiotics. Our MOM BOX includes 11 unique items for Mom as well as one special gift for the little one. MOM BOX is crafted for both first-time and veteran moms alike. It's the box, built by a mom with moms in mind. 
The MOM BOX is perfect for those in the first, second, third, or fourth (postpartum) trimesters! And if you're looking for one, it's the ideal baby shower gift!
MOM BOX includes: 
1x Lavender & Rose Bath Soaking Salts
1x Notebook Journal
1x Refillable Pendant Pen
1x Mani-Pedi Kit
1x Pair of Comfy Socks 
1x All Natural Honey Lip Balm
1x Standing Picture Frame
1x Special Gift For Baby
1x Engraved Bracelet
1x Sleep Mama Pregnancy Safe Sleep Tea
1x Tree Of Life Liquid Gold Lactation Tea
1x Mesh Tea Infuser & Teabags
She's doing a BIG thing. There's no need to think twice because surely, she deserves it. Even if she is YOU! Grab a MOM BOX today, and enjoy $3.00 off by applying the code: MOMBOX at checkout!
Want to substitute something? Allergic to or not fond of a fragrance or flavor of one of the items in the MOM BOX? Simply make it known at checkout, in the order notes section, and we will substitute the item with something of equal or greater value to ensure that each Mom can receive a box full of goodies, despite her allergies or preferences.
Share
Order and get
230

reward points

Earn Teapoints by signing up for our loyalty rewards program
Shipping

Enjoy our 1-4 shipping guarantee, where your order will ship within 3 business days or your shipping is free! We typically ship via USPS however, when package size requires we ship via UPS. Yes, we do ship internationally!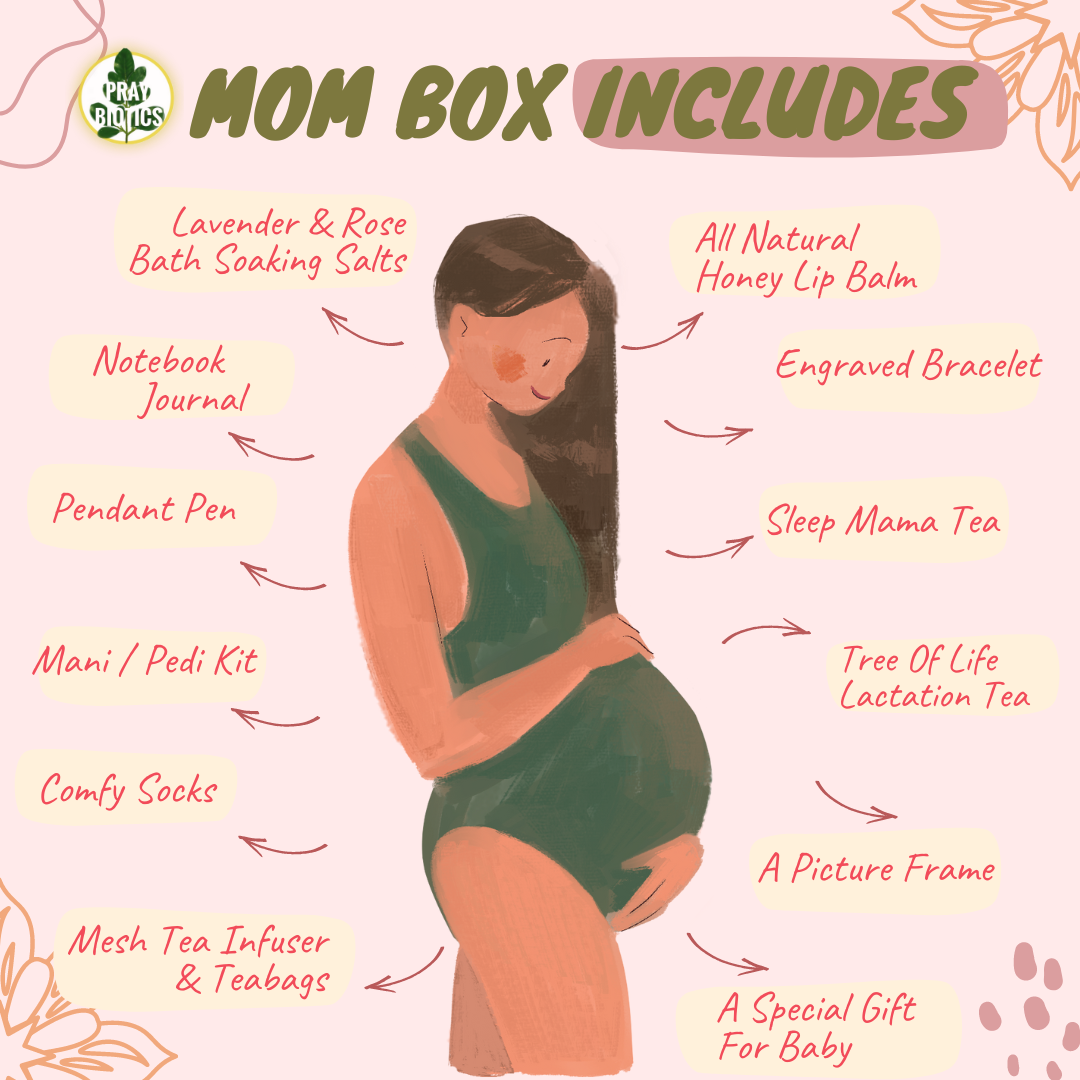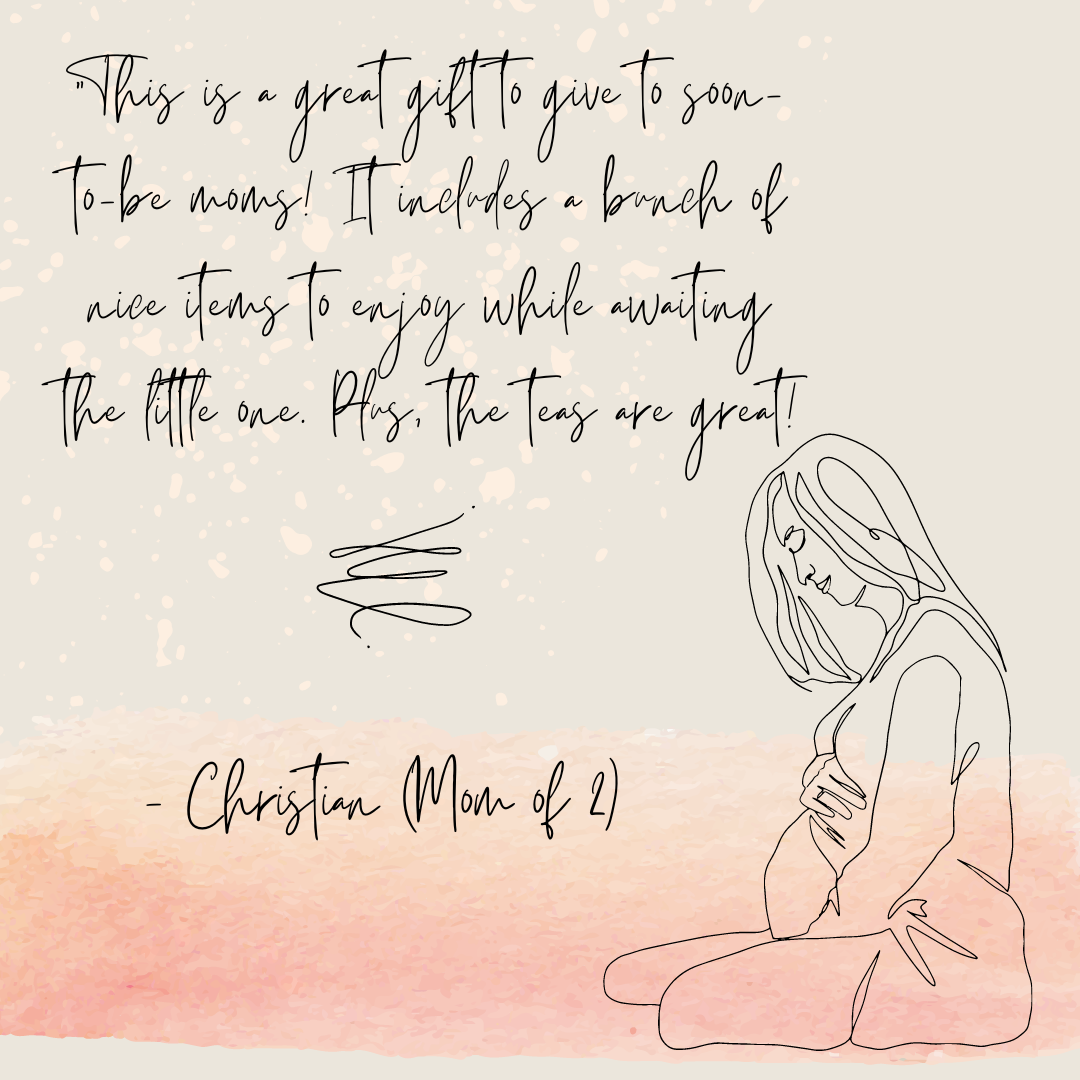 Subscribe & Save + Rewards
Enjoy a discount off your order today, by choosing to subscribe and save. Opting in for recurring subscriptions automatically builds rewards! Savings + Rewards = Win Win!
Let us blend you up something nice...
No matter if you're looking for a wellness tea or something more "fun" and flavorful, we've got them in store for you.
Not into tea much? That's fine, check out our self-care products!
Want to try before you buy?
Of course you can, just grab any of our tea blends with a 3-day free sample trial pack! If you like how it tastes, come back for more!
To the free samples >