Organic Loofah Scrubs - 2pack - Reusable
Regular price
Sale price
$7.99 USD
Unit price
per
Sale
Sold out
Loofahs are made from fibrous material found in gourd-like tropical fruits. The spongy texture is perfect for exfoliating skin to keep it smooth and sleek. Refuse a one-time low-quality loofah. A pure natural loofah brings a better experience to your bathing process. This is not just a bathing process, it can also help your skin exfoliate. It makes your skin smoother and healthier.

Why should we use a loofah to bath?

Loofahs are a great way to gently exfoliate the skin. Our well-dampened loofah is soft enough for daily use.

Organic Natural Loofah: Made from the original ecological loofah shelled and removed, there will be a black melon shell and pulp residue inside that does not affect the quality of the product. The color of loofah will be slightly yellow, with plant fiber toughness, healthy to the human body.

How to use.

Step1:
Pick out a flattened loofah.

Step 2:
Soak it into the warm water for a few minute. If the loofah still hard, after a couple of uses, the loofah can be more softer.

Step 3:
When the loofah become a circle, you can use it to bath.

Has Multi-Use Potential

1st Use
Kitchen cleaning
Wash dishes with loofah, not only clean but also do not hurt your hands.

2nd Use
Bathing
It can make your skin spa, remove dead skin and surface oil.

3rd Use
Foot exfoliating
Liifah can be used to remove dead skin from the feet, so that your feet become smooth and tender.

4th Use
Flower pot making
The plant fiber can be used for plants, used as a flowerpot or put into the soil to make the plant grow better.
Share
Order and get
70

reward points

Earn Teapoints by signing up for our loyalty rewards program
Shipping

Enjoy our 1-4 shipping guarantee, where your order will ship within 3 business days or your shipping is free! We typically ship via USPS however, when package size requires we ship via UPS. Yes, we do ship internationally!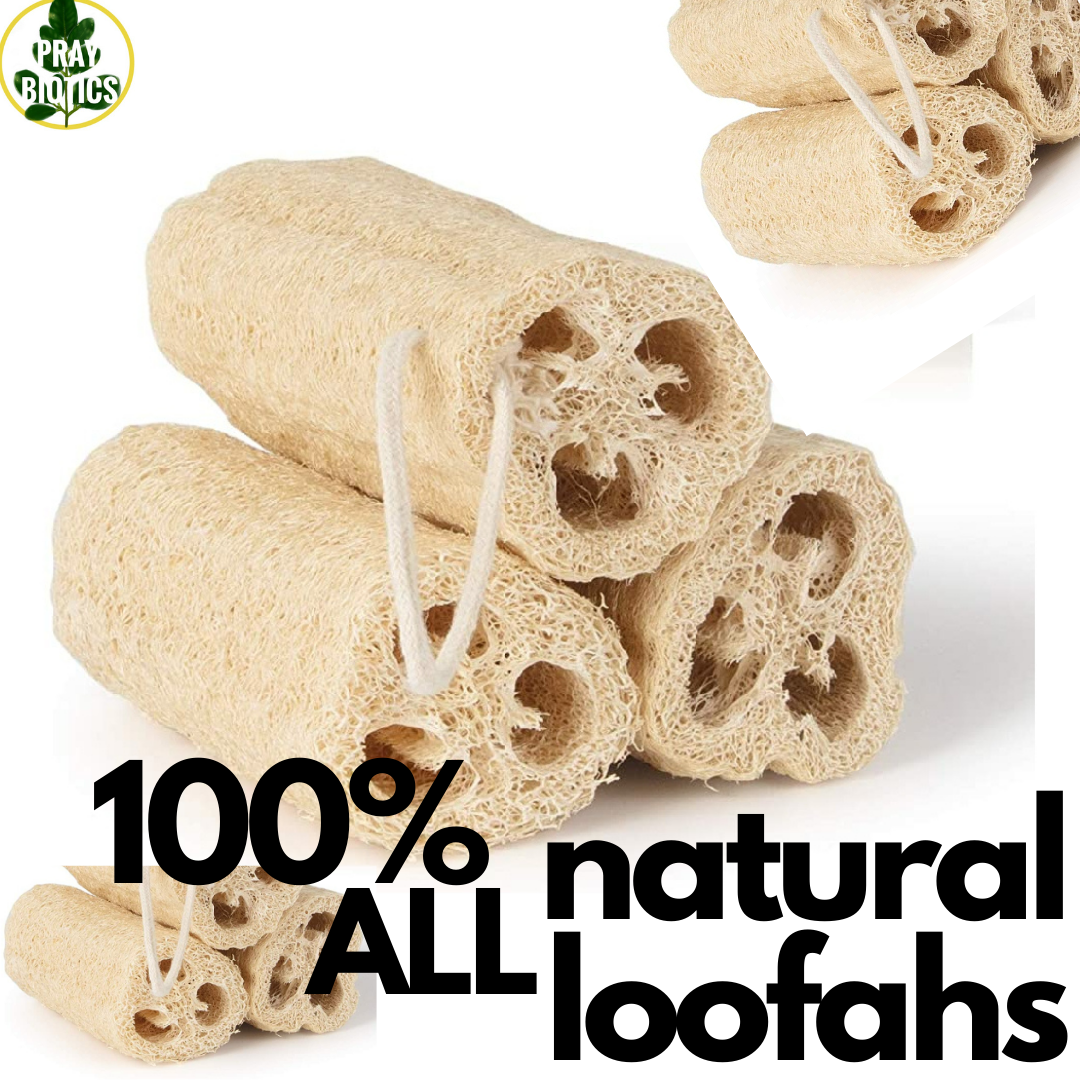 Subscribe & Save + Rewards
Enjoy a discount off your order today, by choosing to subscribe and save. Opting in for recurring subscriptions automatically builds rewards! Savings + Rewards = Win Win!
Let us blend you up something nice...
No matter if you're looking for a wellness tea or something more "fun" and flavorful, we've got them in store for you.
Not into tea much? That's fine, check out our self-care products!
Want to try before you buy?
Of course you can, just grab any of our tea blends with a 3-day free sample trial pack! If you like how it tastes, come back for more!
To the free samples >