Herbal Holistic Health Consult
Regular price
Sale price
$50.00 USD
Unit price
per
Sale
Sold out
An herbal consultation is an opportunity to sit down in a relaxed and supportive environment and have an in-depth conversation about your health concerns. Herbalism is a holistic practice and during a consultation, we'll discuss much more than just the herbs themselves. We'll talk about what shifts can be made in your life and identify where your edges are in terms of what might be holding you back from healing. These same edges are fertile ground for healing and we'll think about how we can work with them as a force for positive change. And no consultation is complete without discussing the herbs most suited for you, your personal constitution, and your condition, we call these your herbal allies.
You will receive your own personalized herbal formula (often a tea, tincture and/or flower essence), an in-depth write-up of your recommendations (herbs, lifestyle, and supplement suggestions), and ongoing email support. A follow-up visit 6-8 weeks after the initial consult is strongly recommended, and I advise that we work together on your health over a period of 3-6 months for optimal results.
PLEASE NOTE: These are remote consults offered over the phone call or via Zoom, as desired.
Reduced Rate Consults - I reserve 4 spots/month for low-income clients. Please email for details. 
Cancellation Policy: I require 24-hour notice if you wish to re-schedule or cancel your appointment.  Clients who do not cancel within the 24 hr time-frame, are responsible for full payment for the appointment. Thank you for your understanding.
What types of conditions can herbal medicine address?
While herbs are not a swap for pharmaceuticals, conditions commonly addressed include anxiety, stress, depression, anger, frustration, insomnia, trauma, pain, inflammation, autoimmune disorders, menstrual irregularity and issues, low immunity, colds, flus, coughs, infections, respiratory conditions, digestive issues, skin problems, heart and circulatory conditions, maintaining vibrant health, pregnancy, postpartum, fertility, and much much more! Herbal medicine is also a fantastic form of preventative healthcare and can be utilized to maintain vibrant health.
Is herbal medicine right for me?
Whether you are blessed with good health and would like to help keep it that way, or are struggling with long-term health issues- herbal medicine can help.  Herbalists see the body and its conditions as much more than the sum of its individual parts, and rather a vital, intelligent system that can be brought into balance via the synergy of food as medicine, the herbs, and lifestyle shifts. In this system, the client is empowered to be their own healer rather than the "doctor as healer" paradigm found in allopathic medicine and the herbalist serves as a support and guide. I love working with all people, regardless of their age, race, gender identity, sexuality, or otherwise!  
Is it safe? What if I'm taking pharmaceutical medications?
Yes! Herbal medicine is very safe, especially when you are working with a skilled and trained herbalist.  Herbs may be safely used alongside pharmaceuticals when they are chosen appropriately based on potential herb-drug interactions, and there are many herbs that do not negatively interact with any medications at all. I have experience working with folks on a wide variety of medications.
Share
Order and get
250

reward points

Earn Teapoints by signing up for our loyalty rewards program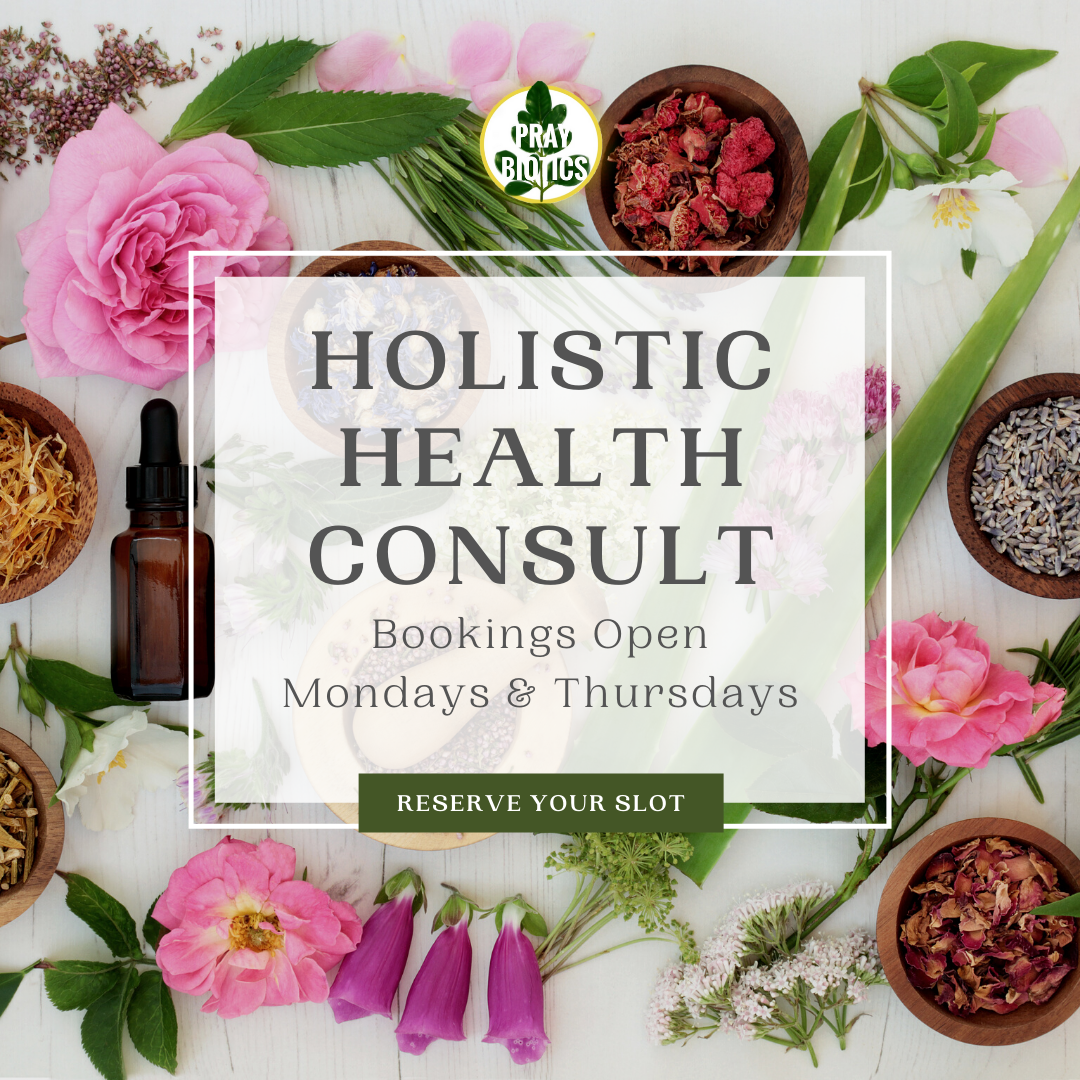 Let us blend you up something nice...
No matter if you're looking for a wellness tea or something more "fun" and flavorful, we've got them in store for you.
Not into tea much? That's fine, check out our self-care products!
Want to try before you buy?
Of course you can, just grab any of our tea blends with a 3-day free sample trial pack! If you like how it tastes, come back for more!
To the free samples >