Menopause Relief Blend - MiniPause & Pray
Regular price
Sale price
$5.00 USD
Unit price
per
Sale
Sold out
This blend alleviates the common symptoms of menopause such as hot flashes, night sweats, insomnia, loss of hair, vaginal dryness, low sex drive & anxiety. Minipause & Pray is a mild-bodied and refreshing tea with a slightly sweet and spicy flavor. This nourishing tea can help harmonize and bring balance to one's body.
The ingredients include: Organic raspberry leaf, organic chaste tree berry, organic lemon verbena, organic linden flower & leaf, organic nettle leaf, organic cinnamon, organic lemon peel, and organic stevia leaf.
Warning: Chaste Tree is not recommended for use with hormonal contraceptives.

Daily serving size: Pour 8-12 oz of boiling water (212° F) over 1 tsp. of tea (or use one filled tea bag). Steep 7 minutes.
Share
How to use

Steep your tea in 8 to 12 ounces of boiling water. The more water used the less potent the tea, per 1 tsp of herbs. The less water, the more potent the tea, both in effectiveness and in flavor.

Steep time varies by blend but will range anywhere from 4-7 minutes (see directions on packaging).

Add additional flavors if desired (sugar, lemon slice, honey, etc).

Allow tea to cool prior to drinking.

Remember, pray, sip, and enjoy.
Shipping

Enjoy our 1-3 shipping guarantee, where your order will ship within 3 business days or your shipping is free! We typically ship via USPS however, when package size requires we ship via UPS. Yes, we do ship internationally!
Order and get
50

reward points

Earn Teapoints by signing up for our loyalty rewards program!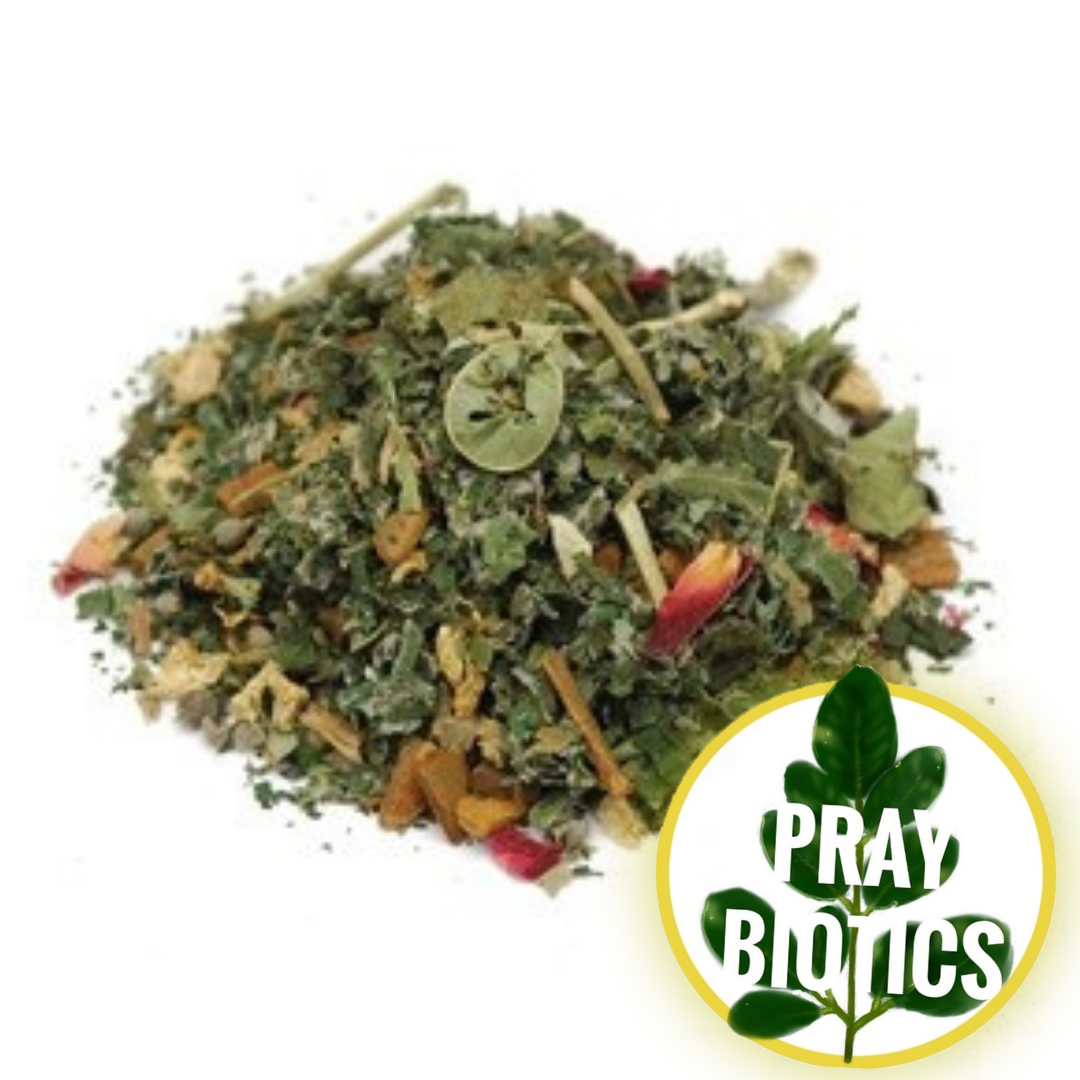 Subscribe & Save + Rewards
Enjoy a discount off your order today, by choosing to subscribe and save. Opting in for recurring subscriptions automatically builds rewards! Savings + Rewards = Win Win!
Let us blend you up something nice...
No matter if you're looking for a wellness tea or something more "fun" and flavorful, we've got them in store for you.
Not into tea much? That's fine, check out our self-care products!
Want to try before you buy?
Of course you can, just grab any of our tea blends with a 3-day free sample trial pack! If you like how it tastes, come back for more!
To the free samples >