P.C.O.S Relief Blend (Options Available)
Regular price
$0.00 USD
Sale price
$5.99 USD
Unit price
per
Sale
Sold out
This powerful blend of herbs has been specifically created to help with the many frustrating symptoms of PCOS and hormonal imbalances.
There are several herbal teas for PCOS that can help to reduce symptoms. If you are looking for ways to naturally help your PCOS symptoms, Praybiotics handcrafted herbal teas may be a good option for you. Praybiotics offers all-natural organic herbal teas that have benefits for PCOS like helping to improve insulin sensitivity, reduce testosterone, improve acne, reduce hirsutism, and promote ovulation. Praybiotics naturally handcrafted blend of herbal tea combines spearmint, peppermint, stinging nettle, chaste berry, chamomile, hibiscus, moringa oleifera, and green tea, all in which are some of the most beneficial herbal ingredients for alleviating, reducing, and treating many symptoms of PCOS. Every blend is formulated without any unnecessary additives, preservatives, or chemicals, as each herbal ingredient serves a direct purpose in your healing.
Need something added or removed? Just submit your herbal edits to us in the order notes section and we will make the adjustment. Any herb can be removed from this blend and (1) herbal ingredient of your choice can be added, free of charge.
Directions:
Drink 1-2 cups each day. Use 1 teabag in 6-8oz of tea boiling water. Steep for 7 minutes. Enjoy while hot/warm.
We are so confident in the ability of this tea that we offer endless free samples of this blend. Pay only the minimum shipping cost. (1 free sample per order number)
Share
How to use

Steep your tea in 8 to 12 ounces of boiling water. The more water used the less potent the tea, per 1 tsp of herbs. The less water, the more potent the tea, both in effectiveness and in flavor.

Steep time varies by blend but will range anywhere from 4-7 minutes (see directions on packaging).

Add additional flavors if desired (sugar, lemon slice, honey, etc).

Allow tea to cool prior to drinking.

Remember, pray, sip, and enjoy.
Shipping

Enjoy our 1-3 shipping guarantee, where your order will ship within 3 business days or your shipping is free! We typically ship via USPS however, when package size requires we ship via UPS. Yes, we do ship internationally!
Order and get
50

reward points

Earn Teapoints by signing up for our loyalty rewards program!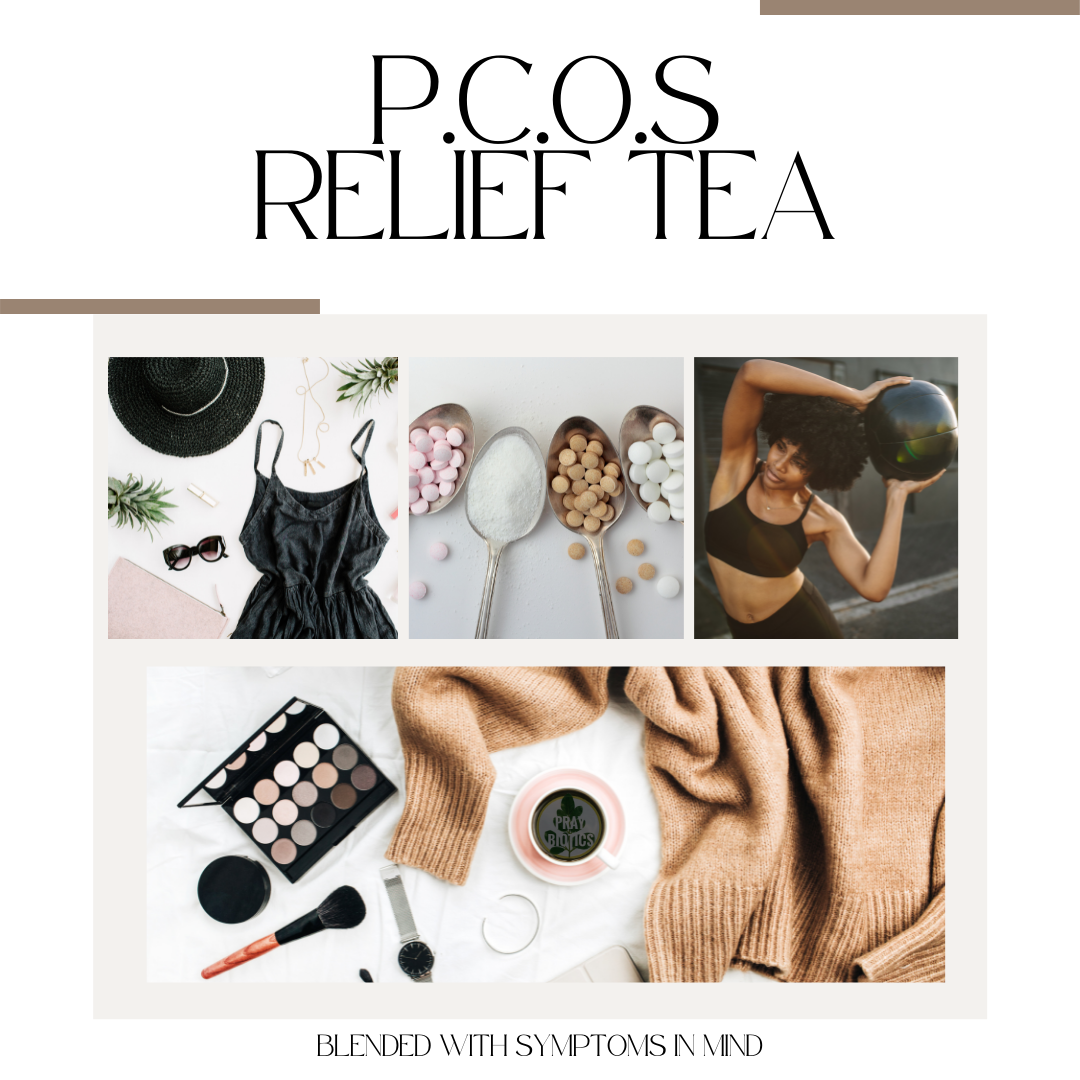 Subscribe & Save + Rewards
Enjoy a discount off your order today, by choosing to subscribe and save. Opting in for recurring subscriptions automatically builds rewards! Savings + Rewards = Win Win!
Let us blend you up something nice...
No matter if you're looking for a wellness tea or something more "fun" and flavorful, we've got them in store for you.
Not into tea much? That's fine, check out our self-care products!
Want to try before you buy?
Of course you can, just grab any of our tea blends with a 3-day free sample trial pack! If you like how it tastes, come back for more!
To the free samples >